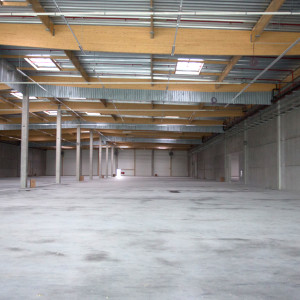 Maintenance and cleaning
Keep your concrete floor performing at its best.  Our concrete cleaning and maintenance products work together perfectly to help your floor endure.
Typical applications:
All new and existing concrete floors
Product Description
This guide gives an overview of our concrete cleaning products for floors, to help ensure your concrete floor remains protected and attractive.
Protect your floor, for lifetime value
Creating a concrete floor with high quality products is only the first step. Once the building is in use, it is essential to clean and maintain the floor. This will help to prevent premature wear and damage, and costly repairs.
Clean the surface
With our concrete cleaning products you can:
treat the floor after curing, to remove curing agent residues
finish the floor with a water-based emulsion to reduce surface micro-porosity and protect the floor from spillages
apply a resin-based sealant for waterproofing and protection against oil
establish a regular cleaning and polishing regime, with products designed to complement your floor finish or sealant
Protect the joints
Our range of joint sealants gives options for sealing induced saw-cut and armoured joints. We offer:
flexible sealants, suitable for use on fresh saw-cut joints
pre-formed PVC sealants, for easy and clean application
long-term sealants for older and wider joints
Downloads
Please download our concrete cleaning products and maintenance guide for full details. Our technical team will be happy to help with any queries you may have about choosing or using our products.
 Data sheet
You may find these relevant articles helpful: