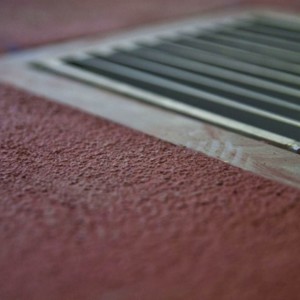 Indurit
Indurit is a heavy duty polymer cement screed. This granolithic screed is designed for environments which may be subject to moisture and chemicals, so is well suited to the rigours of food manufacturing.
Typical applications
Food processing plants, including wet process areas, salting and curing areas
Abattoirs, canneries, breweries
External pavements and quaysides
Storage areas
General industrial use
Product Description
Indurit is a sand cement screed mix for floors, comprising fine mineral aggregates, silica sand, polymers and colourants. It is applied to the top of a concrete base to create a final floor finish.
Abrasion and impact resistant
The nature of this particular granolithic screed mix means it offers a high level of protection and a durable floor surface. It offers good abrasion resistance and resistance to impact, and hence it can be used in many industrial applications. (If this is particularly important, you may wish to consider one of our surface hardeners.)
Resistant to food substances
Indurit is designed to withstand many of the common substances found in food manufacturing, which can be destructive to untreated concrete. Sugar, fats, oils, salt, pickling vinegars, blood – Indurit withstands them all.
Chemical resistant and easy to clean
Indurit will also resist damage from most diluted chemicals, so will endure the regular cleaning which is essential in a hygienic food manufacturing environment.
Anti-slip floor coating; dust resistant
Indurit helps keep staff safe at work by providing an anti-slip floor coating – particularly important in environments where there is a risk of fluids on the floor. It resists dust infiltration too.
Temperature resistant
Indurit granolithic screed will perform in a wide range of temperatures, from -40⁰C up to 80⁰C without thermal shock. So it's equally suitable for freezer stores and bakeries! If there are likely to be constant or sudden changes to the floor's temperature, then these parameters are likely to be reduced (eg, a maximum of 60⁰C).
Range of colours
Indurit is available in a wide range of standard colours – black, blue, green, light grey, mid grey, orange and red. So your floor can reflect your brand colours; or you can choose colours which ensure spills can be easily seen (eg, white flour on a dark coloured floor).
Application details
The concrete or screed substrate must be clean, prepared and saturated with water. Indurit has a two-stage application process. Firstly, a bonding layer needs to be applied to the substrate. Secondly, while the bonding layer is still wet, the mortar layer is added on top to an average thickness of 10mm, and finished using a screed bar and power trowel.
Indurit is supplied in three bags (A, B and C), and the mixes for each layer are created using different combinations of the three. For full details, please refer to the product data sheet.
Technical support
If you have any questions about product suitability or usage, please contact our technical staff – we will be pleased to help you.
Indurit is odourless and free from toxic substances. However, it contains cement which may cause skin irritation. When handling the product it is advisable to take safety precautions, which includes wearing overalls, a dust mask, goggles and gloves. Please contact us if you have any specific questions or concerns.
Downloads
 Data sheet
You may find these relevant articles interesting: