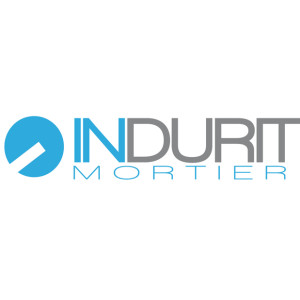 Indurit Mortar
Indurit Mortar cement screed is the perfect floor preparation before applying a resin coating, soft floor coating or parquet flooring. Or, it's smart enough to be the final floor surface.
Typical applications
Domestic residences
Public buildings – hospitals, schools, theatres
Industrial buildings and manufacturing plants
Commercial buildings
Product Description
Indurit Mortar is a modified cement screed, specifically created to provide a smooth and stable base for a resin floor. It is supplied as two dry powders and a liquid, which are blended in combinations to create a primer slurry and a screed layer.
Choice of thicknesses and uses
Because Indurit Mortar can be applied in thicknesses from 15mm to 70mm, it has tremendous potential for a wide range of domestic, commercial and industrial uses.
Colourful possibilities
This cement screed is available in its natural grey, yellow or red. Often, of course, it will be covered by a final floor covering! – but for those seeking a natural finish with simple, warm tones, Indurit Mortar is a good choice. (For a wider range of colours, consider Indurit.)
Quick drying time
The floor surface will be ready to accept pedestrian traffic after 12 hours; and the total drying time is only 7 days. So using Indurit Mortar will not add undue time to the construction schedule.
Application details
Indurit Mortar cement screed must be applied to a clean, prepared substrate which has been moistened. A primer slurry is laid first, and while this is still wet the screed layer should be placed on top, to ensure a good bond. The surface should be finished by power trowelling, preferably with a plate. Please refer to the product data sheet for full details of this process.
Technical support
If you have any questions about this product, please get in touch with us. Our technical staff will be pleased to advise you.
This product contains cement, which can irritate the skin. We recommend you wear overalls, a dust mask, goggles and gloves when handling the product. Please contact us if you have any specific health and safety questions or concerns.
Downloads
 Data sheet
You may find these relevant articles helpful: