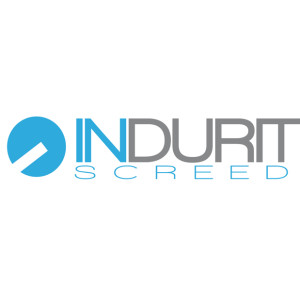 Indurit Screed
Indurit Screed is a thick, water-based concrete floor screed. Specifically designed for creating deeper floor surfaces, it can be applied in depths from 20mm to 80mm.
Typical applications
Smaller commercial floors
Domestic floors
Covering underfloor heating pipes
Internal use
Product Description
Indurit Screed is a mortar used to create bonded screed floors up to 80mm thick. This floor screed is applied manually, similar to laying a mortar for flooring tiles. Indurit Screed is supplied as a powder, ready to mix with water on site just prior to application. The surface can be power trowelled, or polished to create a glazed floor finish.
Natural colour choices
Indurit Screed comes in a choice of five colour variants – natural grey cement, charcoal grey, yellow, red and brown. The colours are achieved using iron oxide pigmentation, for a rich, natural finish.
Versatile
With such a wide range of thickness possibilities, Indurit Screed can be used for a variety of floors – from smaller commercial premises, to stylish urban apartments. Even if thicker floors are required in some parts of the building, using Indurit Screed means the same finish can be created throughout.
Straightforward application
This floor screed is applied as a thick mortar, using conventional methods, and it is easy to work. Once the desired thickness is achieved, the surface can be levelled with a screed rail before power trowelling.
Beautiful results
Laying Indurit Screed gives you choices in the finished surface. Power trowelling with polishing blades will provide a smart, glazed appearance. Or, after sealing, the surface can be sand blasted for a polished mineral look.
Application details
Indurit Screed must only be applied 28 days after the concrete base, to allow sufficient curing time. The surface should be moistened, and primed; and Indurit Screed should be applied while the primer is still sticky, to ensure good adhesion. Finish by power trowelling. Please refer to the product data sheet for full details of this process.
Once finished, the floor can receive pedestrian traffic after 12 hours.  It will take 21 days for the floor to completely dry.
Technical support
If you have any questions about the suitability or usage of this floor screed, please contact our technical staff – we will be pleased to help you.
We recommend wearing overalls, a dust mask, goggles and gloves when handling this product. Please contact us if you have any specific health and safety questions or concerns.
Downloads
 Data sheet
You may find these relevant articles helpful: