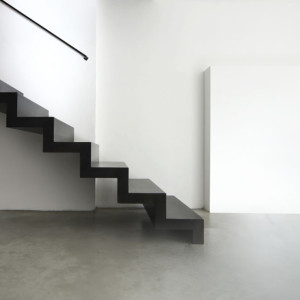 Indurit Topping
Indurit Topping is an amazingly versatile decorative concrete screed. Suitable for use on floors or walls, with any substrate, it stylishly transforms a wide range of indoor and outdoor spaces.
Typical applications
Domestic residences
Public buildings – hospitals, schools, theatres
Commercial buildings and supermarkets
Offices
Decorative built-in furniture, such as tables and chairs
Product Description
Indurit Topping is a decorative screed coating for walls and floors. Comprising white or grey cement, aggregates and resins, it can be used on internal and external surfaces to give a waxed decorative concrete appearance. It is supplied as a dry screed mix powder and separate resin, which should be blended together on site prior to application.
Transform any surface
With Indurit Topping, you can transform any surface to give it a sleek finish. This decorative concrete screed can be smoothed on top of tiles, plaster, plasterboard, cement, wood, metal and more (using a primer first – refer to our data sheet for guidance).
Natural colours… and options
Indurit Topping comes in its natural white or grey colours as standard – but it's easy to add pigment to the mix to create your own choice of colour if you wish (please speak to one of our advisers for guidance). You can also paint Indurit Topping once it has hardened, or use a finishing resin.
Because it can be used on floors and walls, you can give a whole room the same treatment – or choose contrasting colours for a dramatic effect.
Intriguing finishes
With Indurit Topping, you can achieve a variety of surface finishes – from the modern sleek and smooth look to rustic textured finishes.
Application details
Indurit Topping is applied similarly to a render, with a small smoother. It is a two-stage process, with the thickness being 0.5mm to 1.5mm. After an initial primer, a thin layer of Indurit Topping is applied, with a second coat following after at least 2 hours. Compacting the mortar after both layers is vital to ensure the right effect is created, and that the surface is hard and durable. Please refer to the product data sheet for full details of this process.
The surface can be covered after 12 hours, and will be completely dry in 72 hours.
Technical support
If you have any questions about specifying or using this product, please get in touch with our technical staff – we will be pleased to help you.
This product contains cement, which can be a skin irritant. We recommend wearing overalls, a dust mask, goggles and gloves when handling the product. Please contact us if you have any specific health and safety questions or concerns.
Downloads
 Data sheet
You may find these relevant articles helpful: