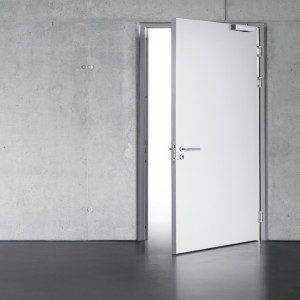 Indurit Flow
This self-levelling screed provides an ideal foundation for decorative floor toppings, including resins. Or it can be polished to create a beautiful finish in its own right!
Typical applications
Industrial floors
Food and beverage production, such as ready meal manufacture and breweries (not under constant water)
Decorative flooring applications, including residences
Internal use only
Product Description
Indurit Flow is a self-levelling screed, which is applied to the top of a concrete or sand/cement screed base. It can be polished to create a final floor finish, or can have resin or thermoplastic coatings added on top. Comprising cement, aggregates, pigments and admixtures, it is supplied as a powder to be mixed with water on site.
Fast setting
Indurit Flow sets quickly! In just five hours it is ready for pedestrians, and reaches its full load capacity after only seven days. So it's ideal for projects where there is time pressure.
Easy to apply
Like its name suggests, Indurit Flow is applied as a liquid which can be pumped onto the substrate. Because it is a self-levelling screed, it's easy to achieve a smooth surface; and up to 1000m² can be created as a fast-track installation.
Beautiful finish
When polished, Indurit Flow gives a smooth, attractive, reflective finish. Perfect for stylish industrial buildings or urban homes – and easy to clean too.
Colour choices
Bring your floor to life with a choice of colours! Available in red, white, yellow, natural, light grey and green, there are plenty of options, so you can choose the colour most suited to your building.
Energy saving light reflectivity
Choosing a light colour with a polished finish will make the surface light reflective. This may reduce the lighting needs in the space and help to save on energy consumption.
Application process
The concrete or screed substrate must be clean and free from oil and grease. A bonding agent should then be applied, choosing the right product and coverage depending on the porosity of the substrate. Indurit Flow self-levelling screed will need to be mixed on site with clean water and applied promptly, and in one pass, to a thickness of between 4 and 15mm. A final sealant should also be applied. Please refer to the product data sheet for full details of this process.
Technical support
If you have any questions about product suitability or usage, please contact our technical staff – we will be pleased to help you.
Indurit Flow self-levelling floor screed contains cement, which may irritate the skin. We recommend wearing overalls, a dust mask, goggles and gloves when handling the product. Please contact us if you have any specific questions or concerns.
Downloads
 Data sheet
You may find these relevant articles helpful: